Funding committed to date: £6.1 million
The Steve Morgan Foundation has partnered with Everton in the Community since 2019, where our funding of more than £6 million to date has helped the charity to support the most vulnerable and underprivileged individuals across the Liverpool City Region. Everton in the Community, established in 1988, is the official charity of Everton Football Club.
Inspired by Steve Morgan's desire to give back to the community in which he grew up, the Foundation's first project with Everton in the Community was the five-year Steve Morgan Impact Model. This launched in 2019 in Speke-Garston, an area in Liverpool with high levels of poverty and deprivation.
The Impact Model delivers a programme of activities and interventions five days a week to targeted schools across both primary and secondary education. A team of tutors, coaches and support staff work together to support young people identified as being at risk.
With our committed and long-term financial and practical support, the Steve Morgan Impact Model is now significantly improving the work, life and learning opportunities of these young people, helping them to:
Raise their aspirations
Increase their skills and improve their experiences
Make healthy life choices and create pathways towards positive destinations.
In addition to our five-year financial investment, our trustees and staff team also provide regular support and guidance, shaping the Impact Model to achieve maximum impact.
Expansion to L4 and South Sefton
The success of the Impact Model in Speke Garston means we are now funding its expansion into Liverpool 4 and South Sefton, areas where more than 3,000 children and young people face deprivation and a disheartening number of barriers to success.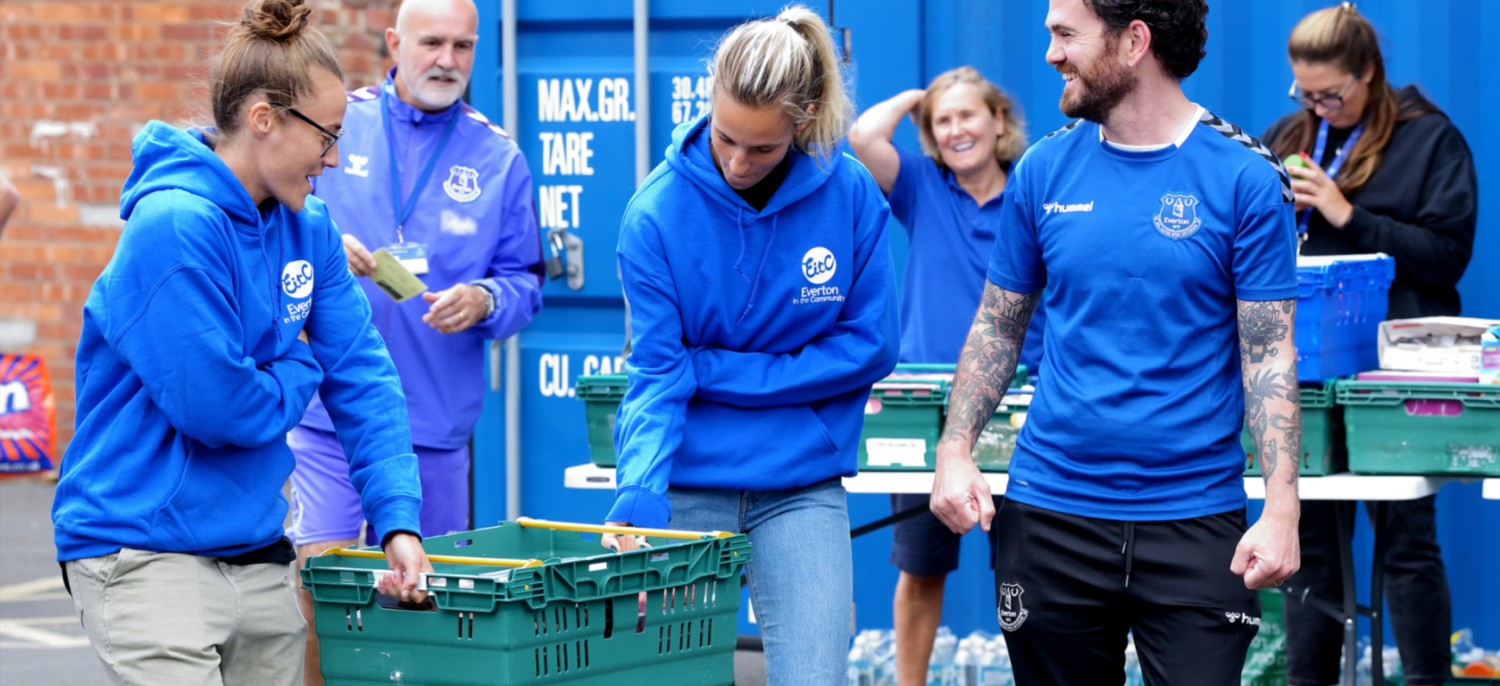 The People's Place
The Steve Morgan Foundation also provided funding and support for the development of The People's Place – a purpose-built mental health and wellbeing hub and the first such initiative by any Premier League club.
The People's Place helps transform lives by providing access to mental health support to all, regardless of their age, gender or football allegiances. Read more about the People's Place and our shared commitment with Everton in the Community to changing lives for good here.
Visit the Everton in the Community website